Five Questions to Ask When Choosing a Small Business Lender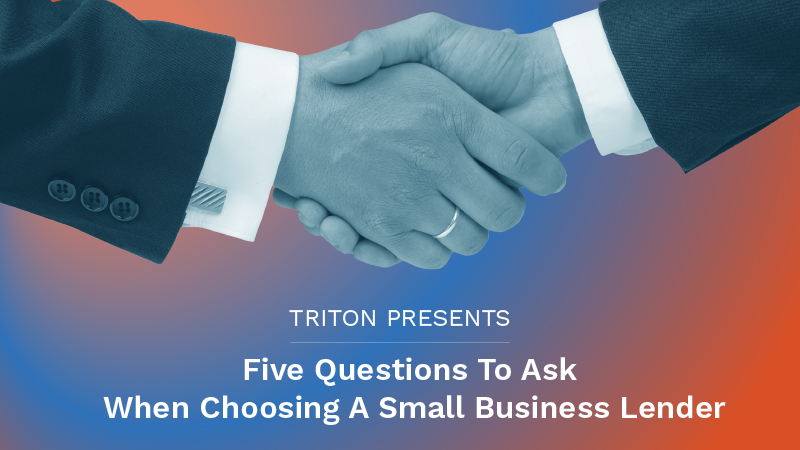 Making a big-ticket business purchase like farming equipment can be stressful. Whether you've been researching your options for months or need to suddenly replace a piece of failing equipment, the right lender can help bring you peace of mind. When choosing a small business lender, ask the following five questions to determine whether they're a good fit for you.
What is your loan approval rate?
Your time is valuable. Avoid having to re-apply for a loan (and the subsequent hits on your credit score) by choosing a small business lender with a high loan approval rate. Ask lenders how they ensure that small business loan applicants get the highest likelihood of approval. Do they offer both personal and business loans?
How many lenders will contact me?
Nothing's worse than getting bombarded with sales calls--even if the companies are selling something you need. While it's ideal for a lender to have access to a marketplace of lenders, make sure that each of those lenders isn't given a free pass to reach out to you directly. Instead, the lender should serve as your single point-of-contact and help vet the loan offers on your behalf.
How long will it take for loan approval and funding?
Small business loan providers should understand that applicants need their equipment today—not next week. The financing process should be fast and convenient, with funds delivered within hours.
If I have a question or concern about my application or loan, how do I reach customer support?
Make sure that customer support is easily accessible in a manner most convenient to you, whether it be by text, email, chat, or phone. Flexible and responsive support ensures that you get the answers you need when you need them without causing further disruption to your business.
How do you specifically meet the needs of the small business applicant?
The best financing partner understands your needs and concerns as a small business owner and designs the financing process accordingly. For example, by pulling soft credit inquiries, the lender avoids impacting your FICO score. In addition, some lenders even assign applicants a single point-of-contact for assistance throughout the process.
Choosing a small business lender might take some effort on your part, but finding a lender you trust will prove to be valuable for the life of your business, as you have a partner you can rely on when further capital needs arise.
Get an instant estimate on your loan and see what Triton Capital can do for you.