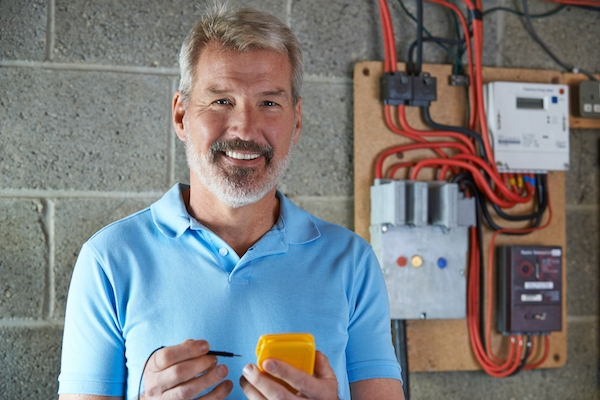 Sepp Herbert, A-M Electric
Contracting is a business that Sepp Herbert knows well. The President of A-M Electric, he knows to prepare for both the high and low seasons of his field. Yet as much as he prepares for a period of fewer contracts, he can't predict everything, especially when customers will pay their invoices.
"Triton delivers exactly what I need."
For that reason, he relies on working capital now and again to bridge receivables and to fulfill other projects. Sepp describes his business as "a unique situation that Triton understands."
"I don't get paid every day," he says. "I get paid when there are contracts, and when customers pay their bills. I want extra capital on hand for the in-between times. Triton delivers exactly what I need."
Sepp's recent working capital loan provided him with $43,000. He plans to use the cash for "a little bit of everything," including payroll, materials, and supplies.
"Triton is unique in their personalized attention and service."
"I've been solicited by lenders for years, but that's not how I'm treated by Triton," says Sepp. "I have no desire to deal with a pushy loan manager, and Triton handles my business very differently," he explains. "Triton is unique in their personalized attention and service."
So far, Triton Capital has engineered two working capital loans for A-M Electric, and according to Sepp, "I look forward to working with Triton again."